"STRRENGTH" m/ TERJE KINN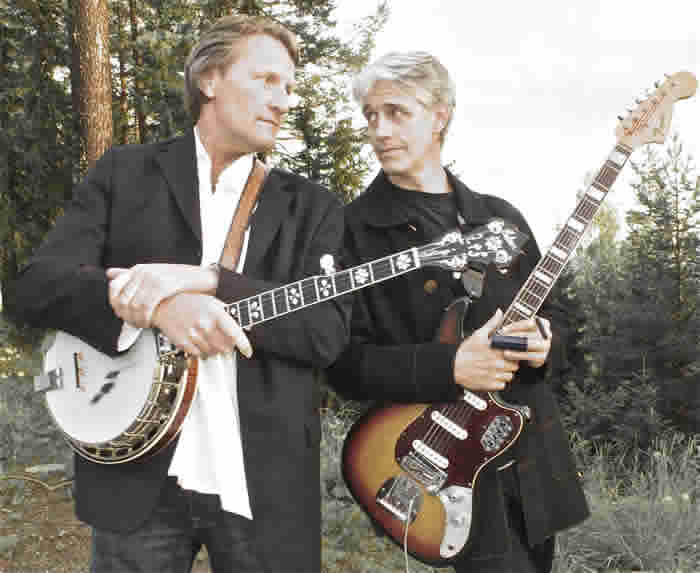 An exceptional duo with Terje Kinn, my long time music-playing-partner since 1985, and we still play together almost everytime someone ask us to. Terje plays banjo & guitar & mandolin & sings, I do the bass & eldola & sings. We are over-loaded with songs we like to play and treat them to the edge of recognition, along with a humorous way of sharing the goods. Bluegrass & ballads, goodtime & ragtime, a bit of Beethoven and whatever fits the situation....
FOLKADELIC CIRCUS
"Folkadelic Circus" er 5 profilerte låtskriverartister som startet et
samarbeidsprosjekt i 2010. Claudia Scott, Jeff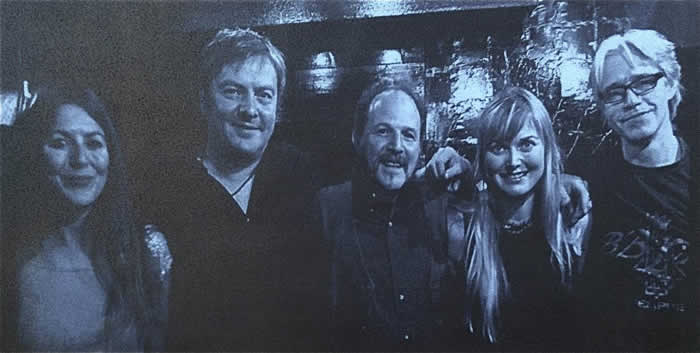 Wasserman,
Tove Bøygard, Bjørn Peder Johansen og meg selv. Alle 5 er individualister med hver sin musikalske karriere og har flere egne plateutgivelser på merittlisten. I denne sammenhengen framfører vi egne original-låter og blir samtidig backet opp av de andre, en slags generøs kø-kultur. Ved siden av å være låtskrivere og artister er alle utsøkte instrumentalister som tilfører hverandres låter mangefassetterte farger og intensitet. Musikken er naturlig nok forankret i et rootsy singer-songwriter- landskap med den vidåpne takhøyden dette innebærer.
"POLKEMENN"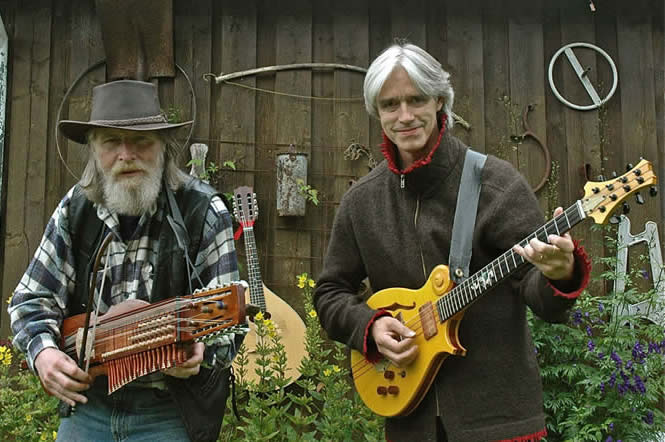 Duokonsept med strengemann Pelle Lindstad. I kjølvannet av
en gryende kjærlighet for tradisjonell folkemusikk møtes vi i et fellesskap hvor Pelle fører med seg strømninger fra svensk folkmusik og jeg har litt trøndersk pols og bruremarsjer i baggasjen. Pelle begynner å bli dreven på nyckelharpe og jeg strenger i med både det ene og det andre.
My fiddling uncle Asbjørn Bøgeberg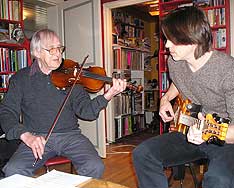 Because of my fiddling uncle Asbjørn Bøgeberg, I have become very fond of traditional folk music especially from around the area where I was born, Sør-Trøndelag. Sometimes we gather and play and even get out to public along with my brother and his son, 3 generations Bøgeberg on the same stage, it happended twice in april 2004, it may happen again, you never know.